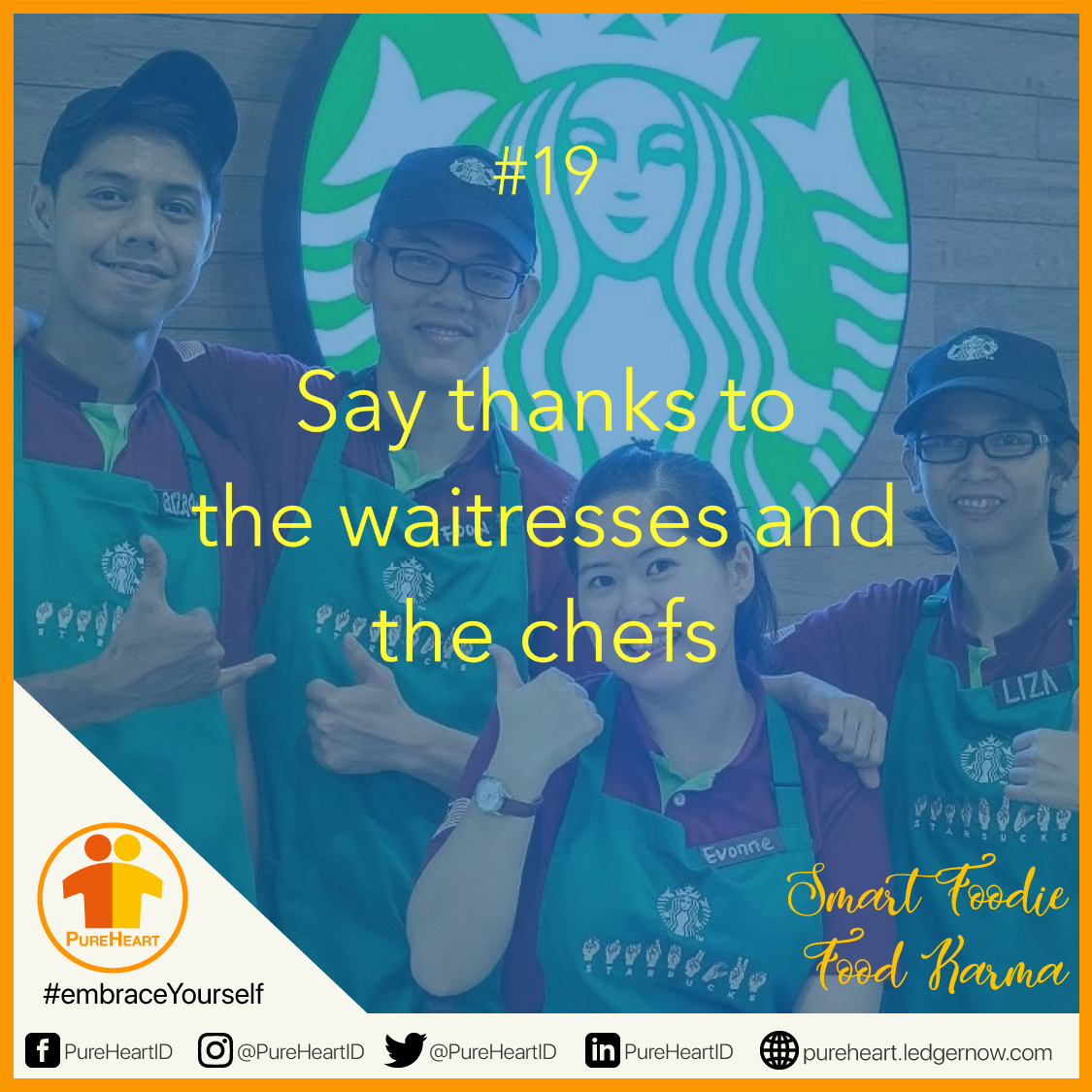 Ucapkan Terima Kasih kepada Pegawai Restoran dan Koki
Ketika pelayan melayani Anda untuk menikmati makanan, maka Anda berkata, "Terima kasih, Anda juga."
Ketika para koki keluar untuk mengucapkan terima kasih secara pribadi, maka mengobrollah dengannya.
Karena..
Ketika pelanggan mengeluh, dan mereka mengambil semuanya dalam hati.
Sebagian besar dari mereka dibayar rendah, bekerja lembur dan di bawah tekanan.
Terkadang, Anda hanya ingin mengucapkan terima kasih kepada semua orang. Itulah PureHeart.
Say Thanks to The Waitresses and Chefs
When the waitresses tell you to enjoy your meal and you say "Thanks, you too."
When the chefs come out to thank us personally, and chat with him/her.
Because..
When the customers complaint, and they take them all to heart.
Most of them are underpaid, working overtime and under pressure.
Sometimes, you just want to say thank you to everyone. That is PureHeart.
More information:
Smart Foodie, Food Karma: https://pureheart.ledgernow.com/smart-foodie-food-karma/
Sustainable Giving: https://pureheart.ledgernow.com/sustainable-giving/